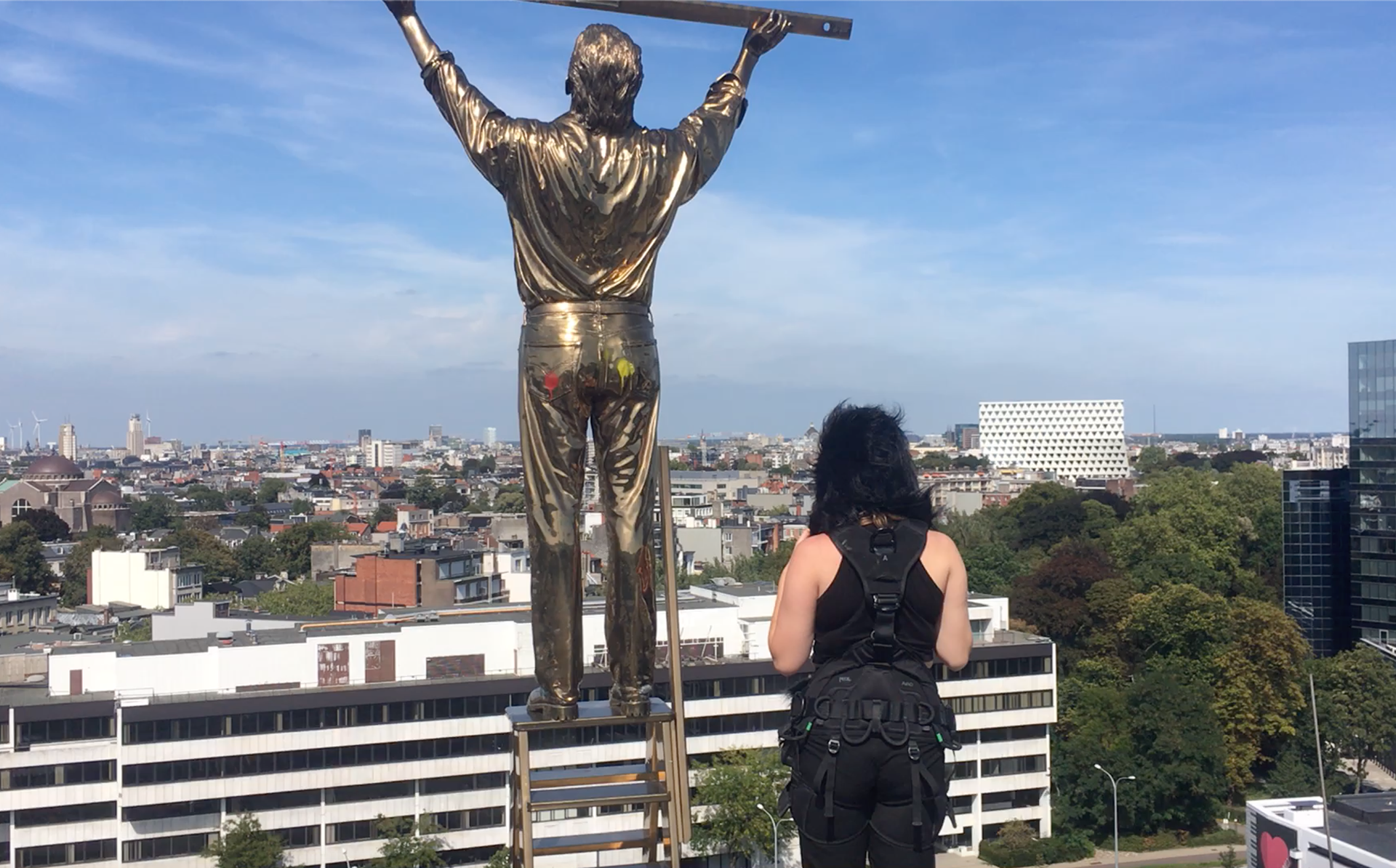 A Lone gorilla wanders around de Singel, and does not encounter a lot of other gorillas. 
She knows she's not alone, but why are the others so hard to find?
------------- 
Lone Gorilla's was performed at Champ d'action labo on 1 september 2019.
Thanks to Champ d'action and the coaches.